This ROV (Remote Operated Vehicle) was specially designed for the MATE Florida Regional competition held on April 7, 2006.

Five on-board underwater tv cameras send back views to the operators for navigation and mission tasks. The ROV won first place at the regional competition which qualified the team for the MATE International competition in St. Johns, Newfoundland.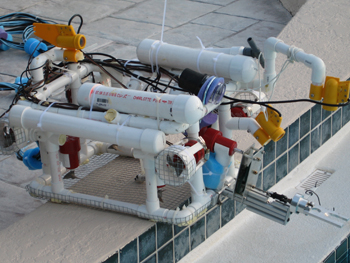 ROV Showing Tether
The MATE Center (Marine AdvancedTechnology Education Center) coordinates an international student ROV competition and a network of thirteen regional ROV contests that take place across the U.S. and in Canada and Hong Kong. Student teams from middle schools, high schools, home schools, community colleges, and universities participate in the events, which consist of different "classes" that vary depending on the sophistication of the ROVs and the mission requirements.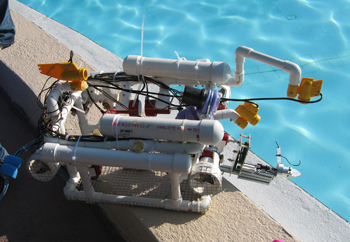 Side View of ROV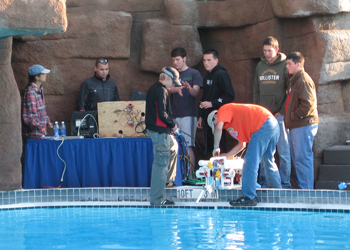 Team Setting Up for Mission #3-Offshore Engineering Basin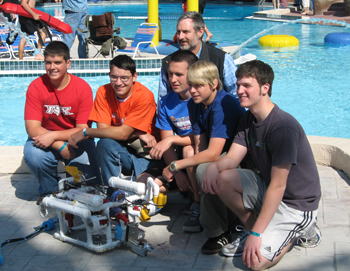 Team Photo